Wouldn't it be great if you could make money through your own online business without the hefty cost? Well now you can! In this ClickBank Affiliate Marketing For Successful Beginners Tutorial, I'll show you how you can do just that. 
What is ClickBank affiliate marketing? ClickBank is an online marketplace where people sell their digital products. There are numerous digital products of many descriptions which affiliates sell on behalf of the owners of the products.  
As an affiliate, you can promote/sell any ClickBank product that interests you. If someone buys that product through your ClickBank HopLink you get paid a commission on the sale.  
Joining an affiliate marketing program such as ClickBank is an easy way to earn extra money. The best part is that it won't cost you a cent to join and you don't need any inventory. It's a risk-free, win-win situation for both the product owner and you as the affiliate.  
Does this idea sound intriguing? Then keep reading this ClickBank affiliate marketing tutorial. Find out how you can succeed with ClickBank and make money online.
This post contains affiliate links. Should you use one of these affiliate links to purchase a product, I'll receive a small commission, at no additional cost to you. You can read my full affiliate disclosure .
ClickBank Affiliate Marketing For Successful Beginners: Tutorial
To become a ClickBank affiliate, the first thing to do is to create an account. This is a fairly straight forward process. You then create your individual account nickname.
As an affiliate, you can promote thousands of ClickBank products.There are a few key factors that you need to cover in order to succeed as a ClickBank affiliate. These are discussed below. 
Choose A Specialized Niche Market
What is a niche market? A niche market is a small or specialized segment of a market. For example, if you are interested in woodworking, then wooden furniture would be a specialized niche within that market.  
Another example of a niche market would be face creams. Face creams are a specialized niche within the skin and beauty market. The reason you want to choose a small specialized niche is to limit the number of competitors.
Another reason is because it's easier to become an expert within a small field that interests you. Being an expert and providing sound advice to your readers will help you to build customer trust and loyalty.     
Choose A Niche Market That Interests You
In order to succeed at anything, you need to have an interest in it. If you are interested in something, then your interest will keep you motivated and drive you forward.  
Choose a niche market that appeals to you, or one that relates to your hobbies, skills set, experience or knowledge. Do you love horses? Can you play an instrument? Have you overcome a particular injury?  
Existing knowledge of a niche is a big advantage. This is because as an affiliate you will be spending a fair bit of your time creating original content, doing promotions or doing reviews.
In order to choose a niche, go to the categories section in ClickBank's left-hand sidebar. (See photo on the left).
Find a category that fits in with your interests and is a good fit for your target audience. Once you've done that, find products within your category that resonates with your audience. 
ClickBank has thousands of products to choose from. As a result, you shouldn't have any problems finding products that you are interested in.  
Choose Products That Are Desirable
To make money as an affiliate, you need to choose a niche that has products that are popular with buyers. There is no point in choosing products that no-one wants to purchase. If you do, then your income potential will be reduced. 
To find products that are desirable to the consumer, you need to look at the product's "Gravity" filter. Gravity basically refers to the number of different affiliates that are making money from a product. This number is determined by how many sales each affiliate made and how recent the sales were.   
The higher the Gravity the higher the competition and the more popular the product! This is important! Because if other people can make money from a product then there's a good chance that you will.  Promoting desirable products ensure that your business grows and flourishes.  
Choose Products With A High "Average Percentage"
The "average percentage" is an important factor to take into consideration when choosing a ClickBank product. The reason for this is that the higher the average percentage, the higher your commission.  
I like to choose products with a commission that is 60% or higher. I also prefer products that pay at least $20 in commission. This is because I put in the same amount of time and effort to promote a product regardless of the commission percentage.  
Don't forget to deduct your time and advertising expenses from your commission. Keep an eye on your revenue and expenses as you don't what to go out backwards.   
Choose Credible, Quality Products
It's important that you are comfortable with the products that you are promoting. The best way to check out a product is to actually purchase the product. This way you can provide your audience with a personal critique based on your own experience.  
It's also important to take a look at the vendor's pitch page. Does it address the concerns of your target audience? Is the page too pushy, over the top or just unbelievable?
Would you, yourself, be persuaded by the sales pitch, or would you be put off.  If the vendor's pitch puts you off, then it will most likely put off your buyers. If your buyers don't purchase your products, then you won't make any sales!  
ClickBank Affiliate Marketing
 Once you have decided on what niche and which products you want to promote, you need to create a website. A website is essential if you want to succeed at your ClickBank Affiliate Marketing.  
Create A Website
 Building a website is easy even if you haven't done it before. There's 5 simple steps.
1 . Get a Domain.
2. Choose a host provider.
3. Install WordPress.
4. Choose a theme.
5. Start building your site with content. 
The best part is that you don't need to know any coding. If you don't have find out how to create a free website in less than 30 seconds.
A great example of a successful niche website is Enlightenment Gateway. This website was created by millionaire affiliate Mark Ling. Mark created this website using the AffiloBlueprint and AffiloTheme.  
This website on its own earns Mark thousands of dollars each year. Join Affiliorama for free and Mark will teach you how you too can be a successful affiliate marketer.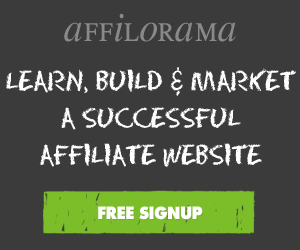 Create Content
Once your website is created, you then write original content that relates to your niche. Create articles that are useful to your readers and help you to establish yourself as an authority. Authority creates trust!  
To establish yourself as an authority, provide your target audience with "how to" articles. Or create content that solves a common problem within the niche.
There are a multitude of topics that you could write content about within most niches. For example, if your website is about dog training you could discuss the best methods to train puppies. You could discuss topics such as how to stop your dog barking when you're not home. Or you could give advice the best dog training equipment for a beginner. 
Don't forget to create a review post of your chosen ClickBank product. In the review tell the reader the pros as well as the cons of the product.  Place a call to action button or a link to the product within your review. This will help your customers to purchase the products that you discuss.
ClickBank Affiliate Marketing For Success Tips
Success with ClickBank affiliate marketing for beginners can be difficult when starting out. This is especially true if you don't have any traffic to your website. A website without visitors will not help you to make any money at all. Below are some tips to increase your chances of success.  
Improve Your Search Engine Optimization.
To be successful, you need to encourage people to visit your site! One of the best ways to increase the number of visitors to your site is by improving your search engine optimization (SEO).
Good SEO gets you free organic traffic to your website.  One way to attracting free traffic is by choosing the right keywords. Use Google Keyword planner to find the keywords that your niche audience use when searching the internet.
The trick here is to choose keywords that receive 100+ searches per month.  By the same token you need to choose keywords that have a low level of competition. These keywords become your core keywords for your post. Use these keywords in your post titles.
Also sprinkle these keywords throughout your post this helps search engines know what your blog is about.  Using the keywords that your audience uses will help search engines to find your website. Using the correct keywords will help your post to rank on the first few pages of Google.
To learn more about keywords join Affilorama and take their free training course.
Create Internal Links And Backlinks
You should always link relevant posts that you create to your product review page. This will help funnel your readers towards your money-making page. This strategy will help you generate qualified leads which can help to turn your readers into customers. 
Another SEO strategy which will help you rank well in Google is to create backlinks to your article. A backlink is created when another website links to your blog post or page. Backlinks encourage Google to view your website as having worthwhile content. The more backlinks your post receives the higher your page will rank. 
There are many ways that you can get backlinks. One way is by submitting your articles to an article directory such as EzineArticles.com. You can learn more about these strategies and many others by joining Affilorama.    
Google AdWords
 Getting Google to trust your website and send you organic traffic can be difficult. This is especially true in the early stages of creating your ClickBank affiliate marketing website.  There are ways to bypass this.
One way is to use Google AdWords. This is a paid service. Having paid ads could help your website get displayed at the top of Google's search results. This in turn will increase the amount of traffic to your site. The best ads use the right keywords. Use Google Keyword Planner to locate quality keywords that relate to your chosen ClickBank product.
Once you have your keywords, you can start to create ads in Google AdWords.  Google AdWords won't let you place a direct link to a sales page with your ClickBank affiliate link. So, place a link in your ad that redirects your traffic to your ClickBank product review page or post on your website. 
Paid ads can be tricky and could be expensive if you don't know what you are doing. To ensure success you should get in depth training before spending money on ads. I recommend that you join Affilorama to learn more about this very effective strategy.   
Summing Up ClickBank Affiliate Marketing For Beginners Tutorial
This ClickBank affiliate marketing for beginners tutorial covers many strategies that a beginner must learn to succeed in ClickBank affiliate marketing. The best part of being a ClickBank affiliate is that it's easy to make money when you know how.  
As an affiliate you get to choose a niche that you are interested in. This is a great way to make money, because the work you do centers around a topic that you are passionate about. But without the correct training it can take a long time for Google to recognize and trust your website.  
If you want to cut to the chase, the best way to succeed as a ClickBank affiliate is to get some solid training. And the best training in affiliate marketing is from someone that has done it before.  Mark Ling and has made millions doing just that.
My recommendation would be to join Mark Ling's Affilorama course which is free to join. There are over 100 free lessons that are packed with actionable content on a wide range of topics. Topics covered include affiliate marketing, email marketing, SEO and PPC.
You can read my Affilorama review here.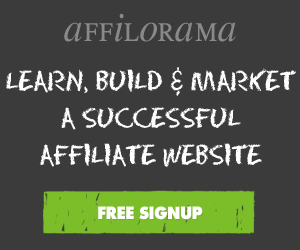 Have you joined ClickBank or other affiliate programs?
What has your experience been like?